STORIES
A REVOLUTION
IN THE WORLD OF SAKE
BLENDING THE BEST WITH THE BEST
François Chartier, the Canadian-born aroma specialist and "créateur d'harmonies" is shaking up the art of making sake in Japan. Until now, the idea of blending has never been part of Japan's sake culture, as it is with Champagne, great wines, whiskies, sherries and port. But François Chartier is changing that, by introducing high-end quality and luxury sake blends.
After spending a week at the Tanaka Sake Brewery in early 2018, he was surprised to learn that the art of blending is not used anywhere in Japan to improve sake. Chartier tried some blending experiments onsite, and the Tanaka team was surprised to find that his blends enhanced their different sakes.
He was immediately hired as Tanaka's new master blender to work alongside the toji or master brewer. At the same time, the brewery was renamed Tanaka 1789 to celebrate 230 years of making hand-crafted additive-free sake.
How did he achieve the different blends?
First, he used his aromatic science and secondly, the blending techniques he has learned through his own wine venture in Europe. When he began making his own line of wines in 2011, Chartier worked closely with Dr. Pascal Chatonnet, an oenologist from Bordeaux. Chatonnet is a master blender for some of the world's most prestigious wineries, including Vega Sicilia in Spain, Château de Beaucastel in Châteauneuf-du-Pape and Château Cos d'Estournel in Saint-Estèphe (Bordeaux).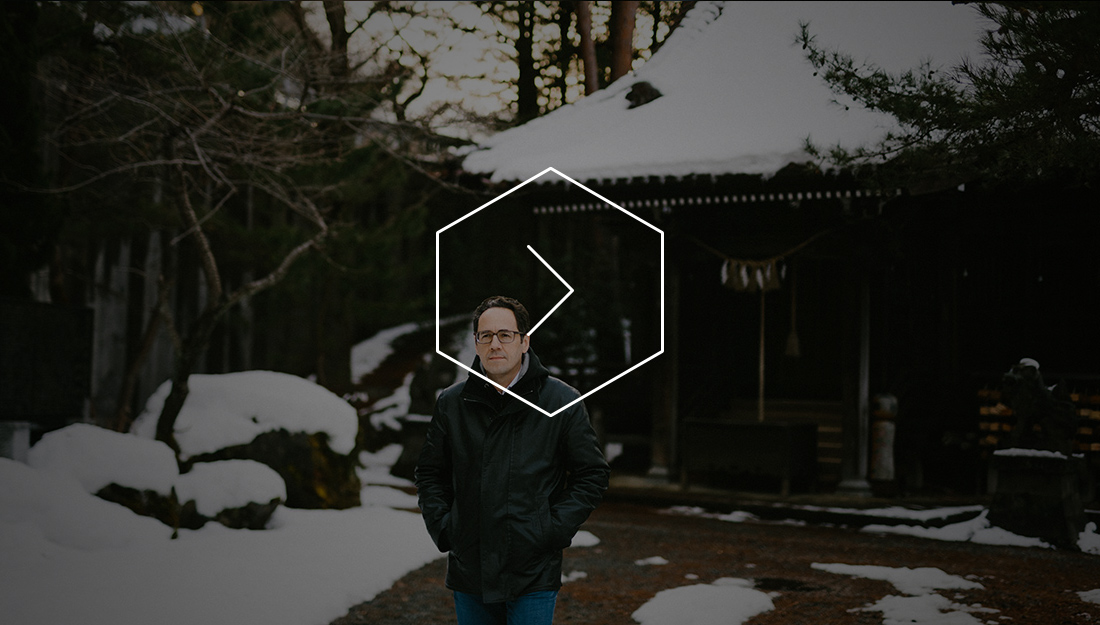 The elegance, freshness and vivid acidity of the world's best white wines (like those from Burgundy and the Loire Valley) also inspired Chartier. He believes that sake can resemble those wine styles, without compromising the soul of sake.
To achieve his goals, Chartier asked Morikawa, Tanaka 1789's toji, to adapt the elaboration process of making sake and to develop six new base sakes for blending. They used yamahai and kimoto, natural ancestral starter methods to develop well structured, more complex sake. They added Kura no Hana and the prized Yamada Nishiki, local rice, to give more aromas and acidity, along with miyagi B3 and kyokai No 7 yeasts. Chartier also recommended that the rice be less polished to develop more aromatic, complex and umami-dense sake.
Chartier was then able to obtain a variety of different base sakes to be used in his innovative blending process, by multiplying, augmenting and truly magnifying the aromatic synergy between the different sake blends he crafts.
Much like he had discovered and proved years ago through his aromatic science of Molecular Harmonies: 1 + 1 = 3!
The result has been the birth of a revolutionary new line of sakes developed, selected and blended by one of the world's best sommeliers.
Literally sakes for wine lovers!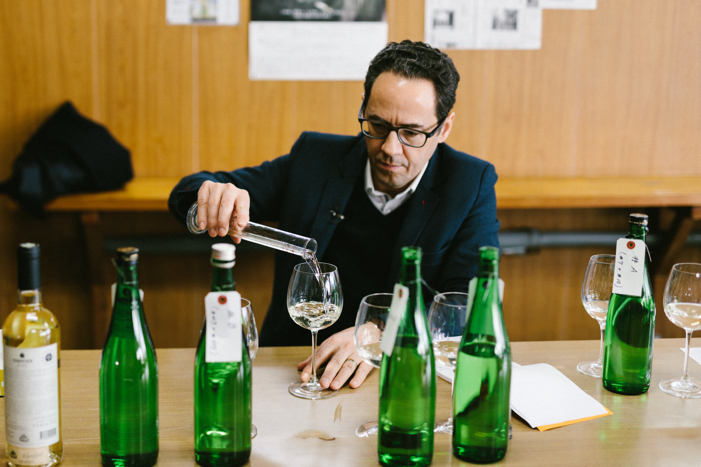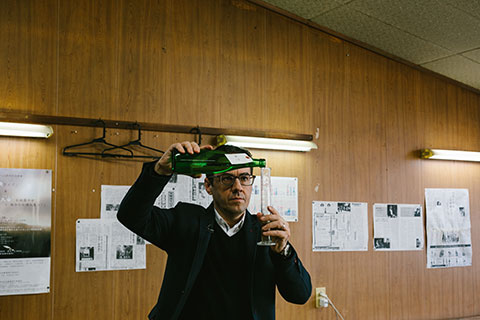 TIMELINE OF "THE NEW ART OF SAKE BLENDING" BY CHARTIER
In 2017, "Créateur d'harmonies" François Chartier developed TANAKA 1789 X CHARTIER's first vintage (2017) project of Blend 001, thus creating "The new art of sake blending" in Japan and revolutionizing the production of Japanese sakes, using the principle of blending, as with grand crus wines from Bordeaux, or as it is the case with champagnes, sherry, ports, cognac and whiskies. In 2019, two years after the historical first blending for the TANAKA 1789 X CHARTIER project, other Japanese breweries became inspired by Chartier's 1 + 1 = 3 aromatic synergy theory.
The concept of the "The new art of sake blending" was inspired by Chartier's science of molecular harmonies – published in his best-selling book, Taste Buds and Molecules, which won the Best Cookbook in the World at the Gourmand World CookBook Awards in Paris in 2010 –.
His aromatic science, and his thirty five years traveling the world to analyze the greatest wines as well as other types of drinks, including sakes, allowed him to make new handcrafted sakes using a blending method which – as he written many times in his books and communicated many times in his conferences over the last decade –, augments, magnifies, and multiplies sakes through the magical skill of a "master blender" like Chartier.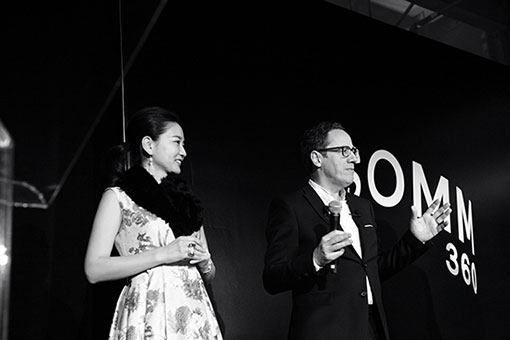 Chartier presented his new concept of blending and his first Blend 001 – 2017, for the first time, in Montreal at the SOMM360 event in 2018. More than 300 of the world's best sommeliers from 25 countries had gathered for the event. Since then, while Chartier was touring the world (Macau, New York, Barcelona, Madrid, Paris…) to share his new aromatic theory of "The new art of sake blending", media from around the world have noted this tsunami in the sake universe developed by Chartier in the land of the Rising sun.
In March 2020, the first vintage to be market (the 2017 was only an experimental vintage), from the TANAKA 1789 X CHARTIER project, Blend 001 – 2018 was scheduled for a worldwide launch, but Covid-19 pushed the official launch to November 2020 – but, notice to importers, the two artisanal handcrafted blended 2018 sakes by Chartier, Junmai Blend 001 and Junmai Daiginjo 002, are now available to be export worldwide.
Spain, the Canary Islands, Portugal, Luxembourg, Canada, Taiwan, and Macau are among the first countries where Blend 001 – 2018 will be available. Now, many other countries are looking to buy our sakes, especially since world renown wine writer Jancis Robinson praised Blend 001 – 2018 in an in-depth report on the TANAKA 1789 X CHARTIER project published in May 2020, as done also one of the top sommelier in Japan, Yoshinobu Kimura, from Sushi M restaurant in Tokyo.
"The new art of sake blending", by François Chartier.
TANAKA 1789 X CHARTIER, Miyagi, Japan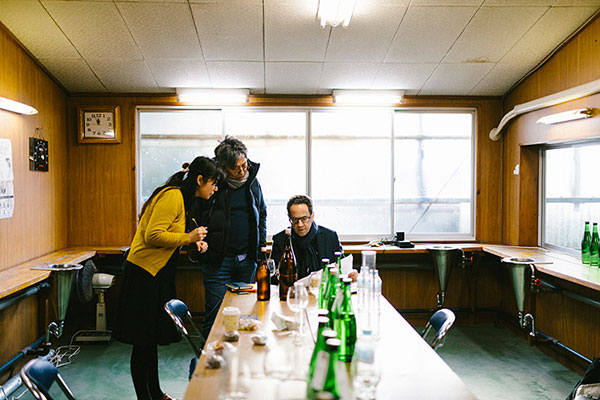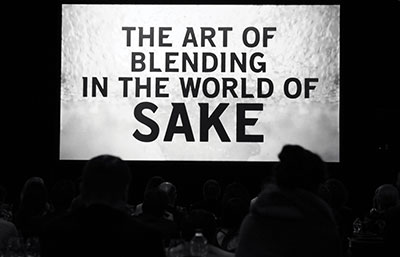 FRANÇOIS CHARTIER,
CRÉATEUR D'HARMONIES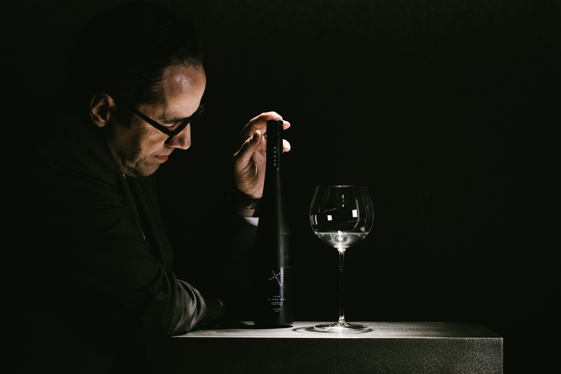 Living in Barcelona since 2016, Quebec native François Chartier has been on a quest since the late eighties to understand the impact of aromas in our daily lives, especially in the world of gastronomy, wine and drinks.
This "créateur d'harmonies" has achieved what no other professional in the world of gastronomy has: winning the prestigious "Best Sommelier in the World" award in 1994, as well as the "Best Cookbook in the World" three times: in 2010 and 2013 in Paris, then in China in 2016.
Chartier surpassed himself in 2004 when he created a new science which he called "Molecular Harmonies". It is based on the potential of aromatic synergy between food, wine and drink. As well as explaining the harmony between food, wine and drink, he was able to trace the impact of aromas in the world's gastronomic heritage.
Since then, he has been recognized as one of the world's foremost aroma specialists. American wine critic Robert Parker Jr says Chartier's work is "pure genius!", while Ferran Adrià, from elBulli (named best restaurant in the world five times), calls him "The number one expert in flavors".
In the spring of 2019, he became an advisor to the research committee for the new Sony AI project "Artificial Intelligence and Gastronomy" with SONY AI TOKYO's team of scientists.
Still in Japan, where he now spends several weeks each year, his most recent adventure is in the world of Japanese sake. Since 2018, he has been "Master Blender" for Tanaka 1789, one of Japan's oldest sake breweries - founded in 1789. The first sakes from its new line "TANAKA 1789 X CHARTIER" will be launched worldwide in the spring of 2020.
He has acted as an aromatic consultant for some of the world's greatest chefs as they created recipes, including Ferran Adrià from elBulli (from 2007 to 2009) and Andoni Aduriz from Mugaritz (ranked # 7 on the list of the 50 Best restaurants in the World).
More about Chartier : on www.francoischartier.ca
TANAKA 1789 - 230 YEARS OF HISTORY
Founded in 1789 – the year of the French revolution – and located in Miyagi, Japan, the Tanaka 1789 Sake Brewery celebrated its 230th anniversary of crafting the world's finest sake in 2019.
For more than two centuries, Tanaka has been producing hand-crafted sakes elaborated by using ancestral and natural methods, giving a complex, rich and singular character to its award-winning sakes made by the best koji (Master Brewer) using the highest quality rice.
The brewery itself has a unique architectural history. The roof tiled with Celadon porcelain and Namako kabe walls embody the unique characteristics of Kura architecture, a jewel of Japanese tradition. Some walls of the brewery still whisper of the past, with hand-written notes about the production of old vintages. Tanaka 1789 Sake Brewery is a living museum of sake. In the future Tanaka 1789 intends to continue highlighting and sharing its amazing story.
A new chapter in Tanaka's long story was written in 2018. The brewery had invited François Chartier to see how he could collaborate with them. After spending a week at Tanaka, he was surprised to learn that the art of blending is not used anywhere in Japan to improve the sake. Chartier tried some blending experiments onsite, and the Tanaka team was surprised to find that his blends enhanced their sakes.
He was hired as Tanaka's new Master Blender to work alongside the toji or Master Brewer. At the same time, the brewery was renamed Tanaka 1789 to celebrate 230 years of making handcrafted, additive-free sakes.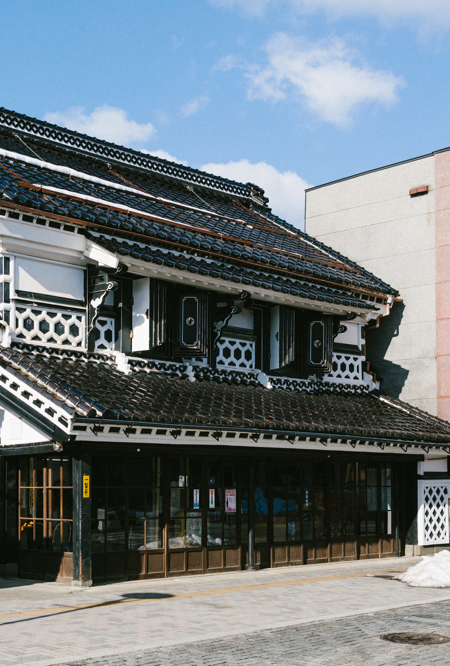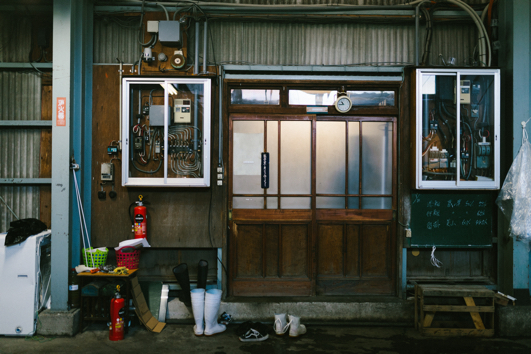 PHILOSOPHY
Nihonshu product, made in Japan.

---

Using local rice and yeast from Miyagi.

---

230 years of history, a legacy to respect.

---

After the passing of the owner, Tabata (the present owner) revived the brewery and continued the story. He didn't want to lose this jewel of sake history. To assist him, he decided to contact François Chartier to bring new energy and inspiration to the toji (Master Brewer) and the team to position Tanaka Shuzo for the future.

---

A new and unique line of sake, the first sake blends in Japanese history.

---

Our entire team is dedicated to creating the best sake, sharing our passion and knowledge.

---

We believe that time and aging are key factors in sharing the best product with you.

---

Without humans there is no sake. This sake represents the culmination of centuries of experience and history.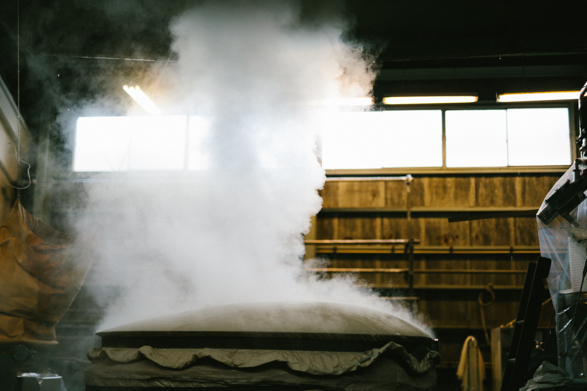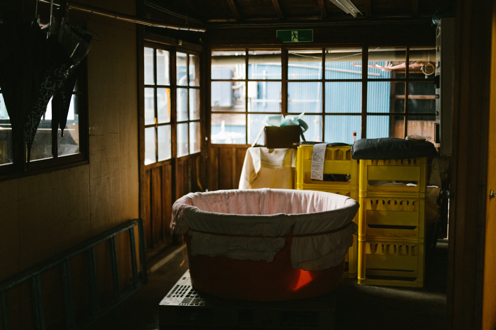 THE HEART OF MIYAGI, WHERE IT ALL BEGINS
Japan and rice, these two words seem to be inextricably linked. Japan's history reflects the cultivation of rice through the centuries (food source, taxes, crises, celebration). Its cultivation has spread throughout Japan. It is the country's top cereal, with more than 270 varieties: more than 100 of them are used to produce sake. Many sake breweries were established in cooler regions, the best zones for growing rice used in the production of sake. Miyagi prefecture is one of the most famous sake-producing areas because of its ideal combination of cold temperatures and fertile soil.
Miyagi is located on the rich, fertile plains north of Tokyo. The region benefits from the crystal-clear and fresh waters of the melting snow, as well as cool moist temperatures blowing down from the Ōu Mountain Range to the north.
All these conditions together help produce the best quality sakes of Nihonshu (Nihon: Japan; Shu: alcohol). With climate, rice and pure water, sake can be created.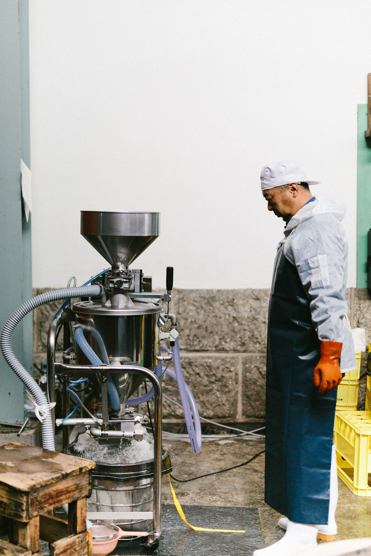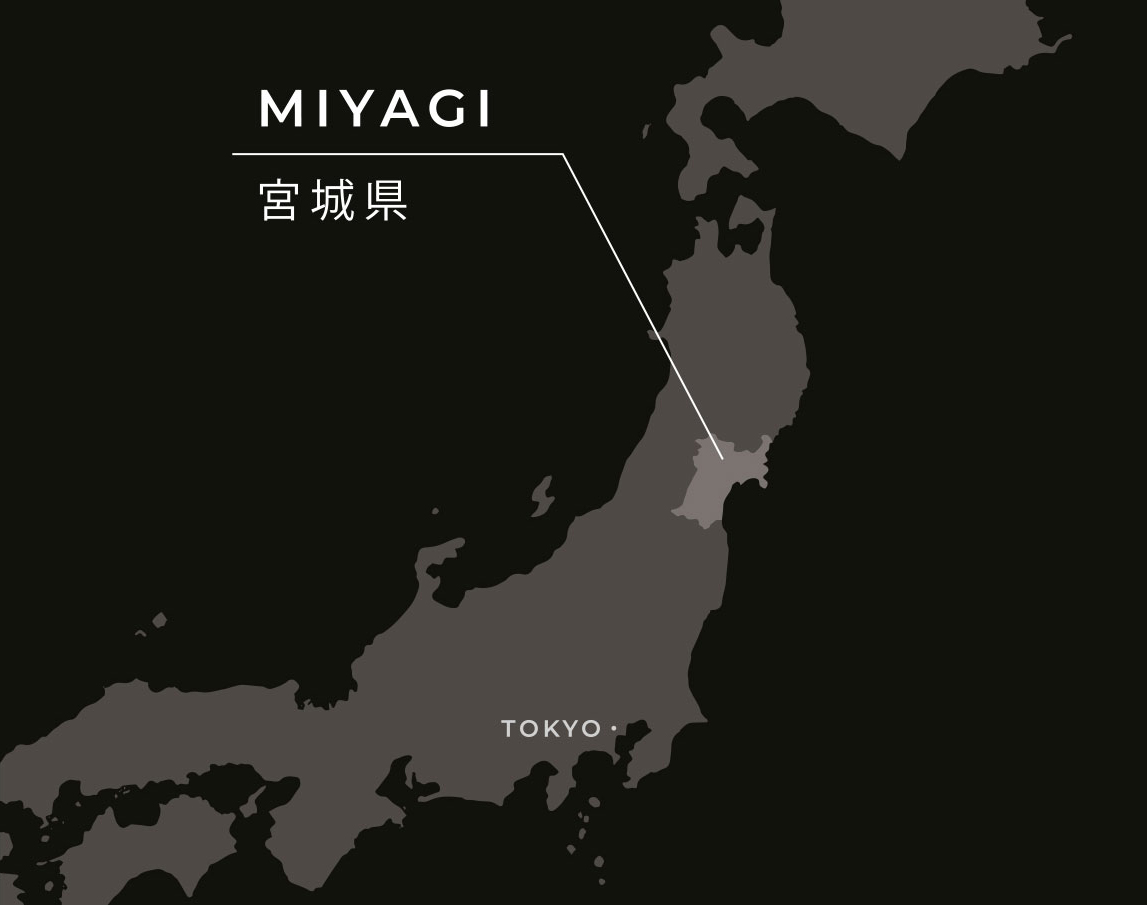 WHO MAKES IT POSSIBLE?
The "Créateur d'harmonies" François Chartier, who's the new "Master blender" of Tanaka 1789.
The current toji (Master Brewer), Morikawa, is a young inspired sake maker, with a solid traditional base, but with an open mind to try a new way of making sake, while embracing the sake's soul...
Wakana Tabata, Executive Director from GLION GROUP who's the project owner of this life project, and who's working with François Chartier, and her team (Marcus Ito and Nauzat Murat) for all technical and marketing development.
Chartier Créateur d'harmonies team: Isabelle Moren (Chartier's partner and wife), and Nicolas Roché (Chartier's closest collaborator for Barcelona and Japan projects).