TANAKA 1789 X CHARTIER HELPS THE FOOD BANKS OF QUEBEC (CANADA)
July 27, 2020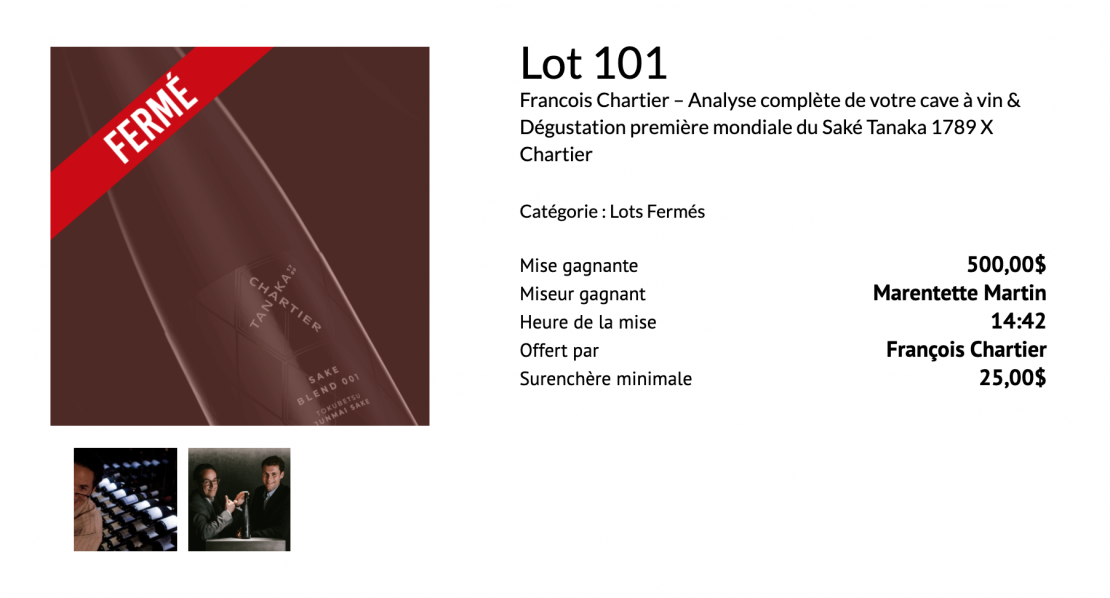 Tanaka Brewery's "Master Blender" François Chartier helps in a fundraiser for the Food Banks of Quebec (Canada), via Solidatity Kitchens a project from La Tablée des Chefs to mobilize the food industry and chefs of Quebec to produce more than 2,000,000 meals and feed people in need during and after the COVID-19 crisis.
Chartier and Tanaka 1789 X Chartier had offered in an online auction inspired by the American All In Challenge fundraiser, a virtual analysis of a private wine cellar, and in a world premier a live tasting of the Blend 001 Junmai nama-zume sake Tanaka 1789 X Chartier, that will be sent directly from Japan to the winner of this auction, who will have the privilege of tasting it with Chartier before it is marketed in Quebec Province, in November 2020 (for private import via the Vinicolor importation agency https://www.vinicolor.ca/).
And the winner is... Mr Martin Marentette from Quebec city, who will receive directly from Japan a signed bottle of Tanaka 1789 X Chartier's first ever sake: Blend 001, and will have the opportunity to taste live with François Chartier who will also analyze Mr Marentette's private cellar.
From Japan to Quebec, sake has never been so united!
More information: https://lesdefissolidaires.encanweb.ca/sake-tanaka-1789-x-chartier/